PREMIUM MEAT SNACKS AND MORE
WELCOME TO BOYD SPECIALTIES
We love jerky! At Boyd Specialties, our family's driving passion for gourmet jerky is fueled by decades of experience and a sense of pride that we instill in every bag of jerky we make. 
Brand New
'Tribute' Carnivore Shirts
New Tribute line of Carnivore Shirts so you can look stylish and bold while letting everyone know where you sit on the food chain! 13 Mind-blowing designs!
Shop Shirts Now
Gourmet Meat Sticks
BRAND NEW PRODUCT LINE! - Amazing flavor in a snappy on-the-go package of 4 amazing meat sticks! These are premium pork and beef sticks that will have your mouth watering and are sure to rescue you from your hunger, wherever it strikes!
Buy Now
New Raptor Bites Dog Treats with 100% Beef
New from Boyd Specialties, our dog treats have no preservatives, no added flavors and no artificial colors. Made with 100% pure beef.
Buy Now
Free Shipping Over $50
All orders over $50 qualify for free shipping (Calculated at checkout).
What is Boyds' Specialty?
 Our true specialty is our motivation to pioneer new areas of excellence. From producing Halal jerky, to organic, gluten free snacks. Our specialty is to go the extra mile to help our clients exceed all of their goals.
Learn More
Free
Flosser Toothpick
Jerky by Boyd Specialties includes a free flosser toothpick in every bag!
SET YOUR MOUTH ON FIRE
ARMAGEDDON IS HERE!
No one can prepare you for the unrivaled heat this apocalyptic jerky unleashes!
BUY A BAG TODAY!
Makers of Premium Meat Snacks
Private Label Jerky
With a current output of over 5 million bags of jerky per year, Boyd Specialties has the capacity to work with any client, big or small. 
Merits and Awards
Siliker Audit
Boyd Specialties is audited annually by Merieux-Silliker for Good Manufacturing Practices. Each year our score has surpassed the previous year with our current score that ranks Boyd Specialties in the top 1% of meat processing plants in the country. 
Entrepreneur of the Year
Boyd Specialties was presented the Family Business Entrepreneurs of the year award by the California Spirit of the Entrepreneur Association. We were honored to receive such recognition, especially because it celebrated not only our company, but our family.
USDA Relationship
For over a decade, Boyd Specialties has worked closely with USDA to make sure that plant sanitation and food safety procedures not only comply with national regulations, but also set the standard for best practices as well. This commitment to excellence has cultivated our relationship with USDA into a partnership to help make the best jerky in the world.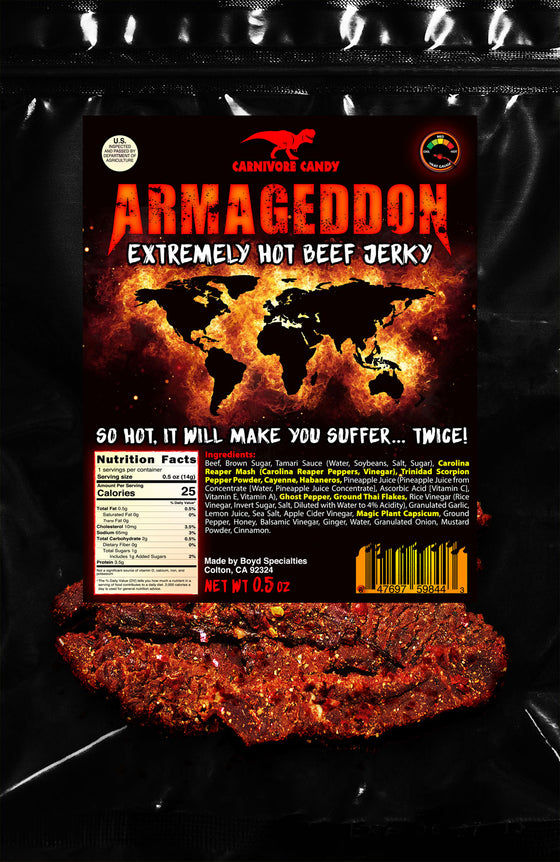 Beef Jerky
Premium Meat Snacks
Our huge selection of flavors and styles means that you're sure to find the perfect snack!
Shop Jerky
A CALIFORNIA TRADITION
The Boyd family has lived in the Heartland of Southern California for nearly a century. From "Grampy" Bishop Boyd's early start, working for the Santa Fe railroad to Sue Boyd's helping to develop the highway system with the California Division of Highways in the 50s, the Boyds have been a part of this great state's history for a long time. That's why it was easy for us to decide to use the Heartland of Southern California's Inland Empire as our base of operation and key production facility.